Join FROG
FROG STEERING COMMITTEE NEEDS YOU!
Looking for a way to give a little back to your community that is fun, social, and family-oriented? Join the FROG Steering Committee, a core group of volunteers devoted to the stewardship of the Frogpark playgrounds.
Imagine what would happen to the Frogpark playgrounds and their wooden play structures if the City of Oakland, which is understaffed and financially strapped, solely attended to their upkeep! A group of concerned volunteers, the FROG Steering Committee, works to help maintain the playgrounds and provide input on the continued development of the Greenbelt. Without FROG, these playgrounds could fall into disrepair. We hope that today's users of the playgrounds will become the future leaders of FROG.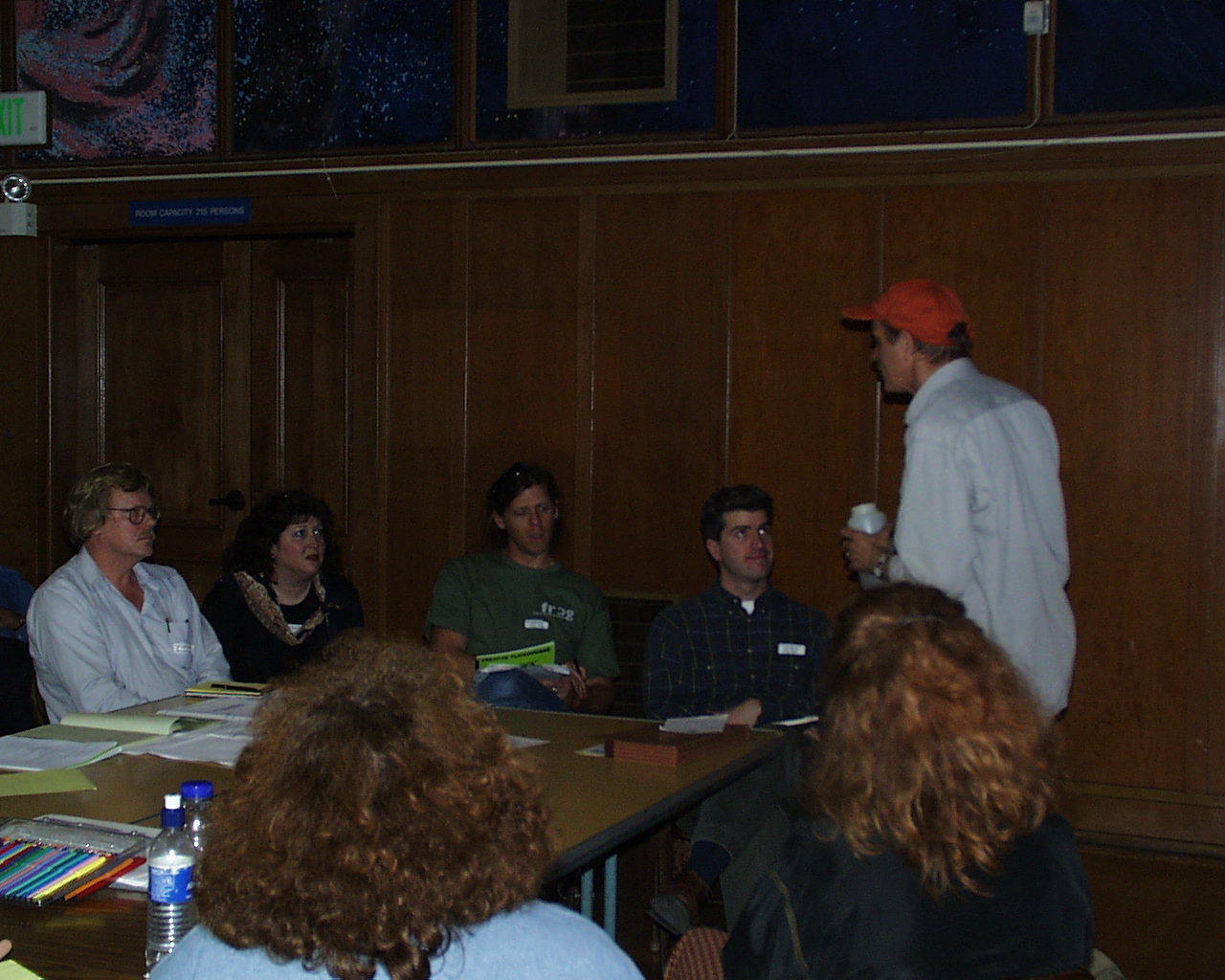 Friends of the Rockridge-Temescal Greenbelt (FROG) is currently seeking new volunteers to guide the FROG Steering Committee. Back during FROG's frenzied beginnings in 2001, 25 volunteers from Rockridge rallied the community to raise over $115,000 and coordinated the all-volunteer playground build. Today, a much smaller group – still called the FROG Steering Committee – coordinates the upgrades and maintainance of the playgrounds. The FROG Steering Committee efforts revolve around organizing the spring and fall Frogpark community maintenance days, monthly cleanups, Frog Fest, year-round creek flow, and other improvements.
To get this done, we meet approximately month. Roles include:
Officers (President, Vice President, Treasurer, Secretary)
Public Relations (articles, press releases, park signage, newsletter and other information dissemination to the volunteer database)
Graphics (graphic design of park signage in support of PR team)
Fundraising
Sustainability Manager and team (run maintenance day events and carry out on-going maintenance projects)
Materials & Equipment Logistics (procure, store & day-of use tools facilitation)
Park Stewards (clean up graffiti and watch for any issues throughout the park that need the City of Oakland's attention)
Volunteer Coordinator (recruit volunteers and facilitate volunteer efforts during maintenance days)
Food Coordinator (procure, set up, clean up food and drink for community maintenance events)
Frogpark Interpretive Art Team (team to spearhead an educational, aethetic, interpretive program for the Greenbelt)
Project manager, permanent bathroom project
Website Management
Archivist (memorialize and display all the photo documentation of the original build)
Contact us today to let us know your area of interest. Email the Chair! We need your help